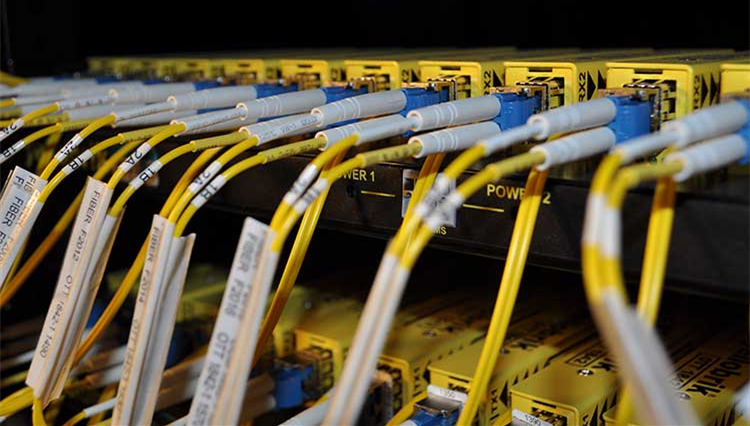 The continuous penetration of cloud computing business has stimulated the growth of data centers. Their infrastructure is mainly based on switches and servers. Fiber optic cables and optical transceivers, or active optical cables and direct attach cables are used for the connection.
Cabling is an increasingly important topic in the data center. This focus is growing with the proliferation of 10 Gbps and 40 Gbps interfaces in volume today, with 100 Gbps and 400 Gbps ones already starting deployments, and with both intra-rack and inter-rack applications.Therefore, a well-planned structured fiber cabling system is critical for both present and future needs.
Not only. The rapid growth of data center traffic is driving the upgrading of optical transceivers in acceleration. The iteration period of data center hardware devices including optical transceivers is about 2/3 years, while the iterative period of telecommunication optical transceivers is usually over 5 years.
Higher speeds as well as higher switches and servers ports density and lower power consumption to save energy and ensure a better heat dissipation are becoming key issues into a data center design and evolution.
OPNET Solutions offers a complete line of data center products, including data center optical transceivers, switches, MTP/MPO cabling solutions, active optical cables and direct attach copper cables for 10G/25G/40G/100G/200G/400G Ethernet.
Do you want to learn more? Please contact us